Cyber Security Professional – Level 1
Certified I.S. Security Professional (CISSP)
This credential tops the list for Cyber Security Professionals. Since it's inception 20 years ago the CISSP is still the #1 training with certification for general awareness of important concepts and core theory in the field of information security. It's deeply rooted in the U.S. government standards for Federal Information Processing (FIPS, 1996-2017). The scope of CISSP CBK content is DEFINITELY NOT covered by vendor system administration training of MCSE, Linux or Cisco training. Vendors only teach what they can easily do, not what is required by regulation.
Within the CISSP content is an excellent orientation to "what" matters in cyber security without direction to how those goals will be accomplished. CISSP is an ideal transition step into cyber security for professionals with some prior experience in Law enforcement, Lawyers, Military, System Developers, Programmers and Information Technology.
In this unique version of the content our Instructors will overcome two of the biggest learning hurtles facing CISSP students. First is the reputation of ISC2 CBK;&reg being "one mile wide and one inch deep". While the content is designed and intended as an U.S. government directed introduction to what matters, we revised the delivery to restore the symbolic linking to items regardless of the CBK domain which dramatically improves the students understanding with far better long term memory retention.
Since the beginning the CBK's domain (chapter) design broke the intrinsic relationships between related items, same as the government standard used to create the CBK broke the links. Our version of this course used the same government content and put items back into the logical implementation order including restoring some missing pieces. This presents a complete, functional, easy to follow storyline of what is actually occurring in the cyber security process.
Second learning hurtle is the volume of items in the theory and concepts is overwhelming. Frankly it's the same analogy of disorder is what causes this problem. Of over 3,000 technical vocabulary terms and 100 concepts the core you need to be successful on the exam and on the job is below 400 items, a very attainable number. Using rote memory and endless drilling of quiz questions is the common brute force approach when the content is poorly organized. It's difficult, unpleasant, results are temporary at best. However a well organized story is exceptionally easy to recall in high detail. For example the movies Star Wars, Forest Gump, Rockie and Toy Story contain more items then ISC2 CISSP CBK yet even children can recall these with great accuracy for years.
In just four days with our illustrated class exercise and our exceptional training materials you can expect to both pass the CISSP exam and be more effective on the job by following the step-by-step practical implementation workflow you will have used multiple times with us during class to master the material. It's that the true goal you are pitching to the boss?
Intended Audience:
Executives & Managers overseeing Cyber Security, Team leads, Individual contributors in intermediate to junior roles, IT Support, IT Helpdesk.
Common Job Titles:
VP IT, CISO, Deputy CISO, IT Director, Security Architect, Records/Data Manager, IT Manager, Security Manager, Information Security Officer, IT or Engineering System Administrator. IT Analyst, Business Analyst, IT Helpdesk Manager, IT Helpdesk Analyst.
Course Duration:
5 Day, Monday – Friday 40 classroom hours. 8:00am-5:00pm daily with 3 short breaks and lunch break.
Student kits are provided prior to class for pre-reading assignments. Advance reading is STRONGLY RECOMMENDED to preserve class time for high value learning exercises.
Course format:
Instructor-led training (ILT) using synchronous delivery. Instructor paces the students through a series of learning exercises in unison. Focus of the learning exercises is mutual discovery as group progresses trough practical approachs to implementing the content at high-to-mid level sequence.
Cyber Lab:
An optional 100% hands on learning lab is available for the students to actually implement every step by their own hands under the instructors in-person direction. 8 hours, Included with the 5 Day instruction.
Course Materials:
Study Guide using ISBOK(R) Implementation Framework in special how-to step sequence for CISSP Student Initial Pre-class Assessment
Cyber Security Program Framework (Flowchart Poster)
Understanding Cryptography (Poster)
Graphically Illustrated Flashcards of Key Concepts
Eight Applied Cyber Security Class Quizzes
Two CISSP Practice Exams
Course Completion Certificate, if grade is above 75%
Pass Assurance:
Any student which completes the pre-class reading assignment, attends at least 30 hours of class uninterrupted and actively participates in the class activities can expect to pass their CISSP exam on the first attempt. Actual level of effort put forward by the student remains their responsibility. Their are no refunds for students failure to perform these responsibilities.
Remediation:
This is a rare occurrence in the 15 years we've been teaching cyber security for corporations and on behalf of the U.S. National Security Agency (NSA.gov). If a student misses more than 2 hours of the course any makeup required is billed at $85 hour in half hour increments, payable in advance with no assurances since participation in synchronous exercises is our primary learning method. If student fails the exam is due to lack of effort, limited participation, failure to follow our study plan or an act causing extreme stress occurred before or during their exam. An instructor is available for post exam analysis with 30 minute remediation session if required to prescribe a useful re-study plan to pass their exam.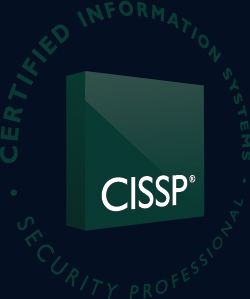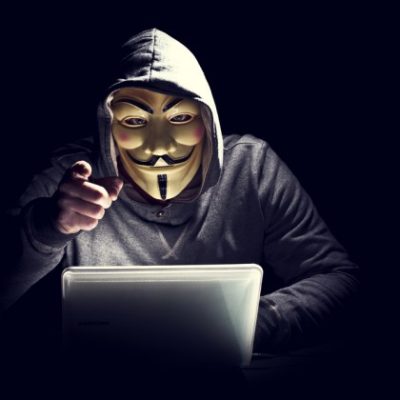 CISSP
5 Day Securing Cisco Networks with Threat Detection and Analysis
*Contact us for All-Inclusive Pricing (Includes 1 Test Voucher, 5 Nights Hotel with Breakfast and Lunch)